Old McMicky's Farm, Eyes on You and
Other Local Vendors Donate

Second "Mission I Do" Wedding
for Wounded Veterans!
Old McMicky's Farm was proud to 
announce that they
provided a second Free, All-Inclusive Wedding to Wounded Veterans on Friday, February 6th 2015 with help from local business partners such as Eyes On You Salon & Spa. Eyes on You had the pleasure of styling the Bride and her bridal party's hair and makeup. This was our way of "Giving Back" to 2 people that have given us so many freedoms!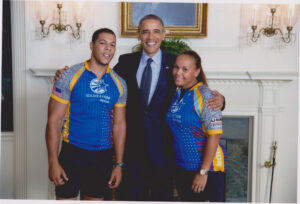 The winning couple was Kathleen Evans and Gregory Edwards! Both Kathleen and Greg served in the Military and both are Veterans with combat injuries. Kathleen joined the Air Force in 2003 as soon as she graduated high school. During her time in service she deployed to Iraq and was attached to the JSOC unit. Greg's service in the Army began in 2000. Greg was deployed to Turkrit, Iraq in 2003 in the very beginning of the Iraq Campaign and he accompanied troops into combat as a combat medic. 
"I love the fact Greg is also a combat veteran; even though we didn't serve together, there is still this bond that I could never have with somebody who hasn't served.  I think he understands me more than I understand myself sometimes; he is my best friend, and we enjoy life together."
– Kathleen